Last weekend I had the absolute honor of documenting Laura and Nick's wedding day. In front of 100 of their closest family and friends, and under the most perfectly overcast sky, the two who'd once met in film class at Texas A&M… The two whose assigned seats were right next to each other. And the two whose six-year-relationship had spanned two cities and multiple dreams come true.. Well? The two promised to love (and like) each other. Forever.
L & N – You two are. the. BEST. Whenever we've worked together, I've felt in the company of not just clients, but good friends. For that, I say that you are AWESOME, and THANK YOU. :) Thanks also for the sweetest opportunity to capture the most important (and perfectly beautiful) day of your lives. I hope you're enjoying your honeymoon… And I hope you have Internet access so you can check out your sneak peek!! ;) XOXO!!
I just can't get enough of the beautiful architecture and surroundings of Ashelynn Manor.

Laura's gorgeous dress is by Allure Bridals.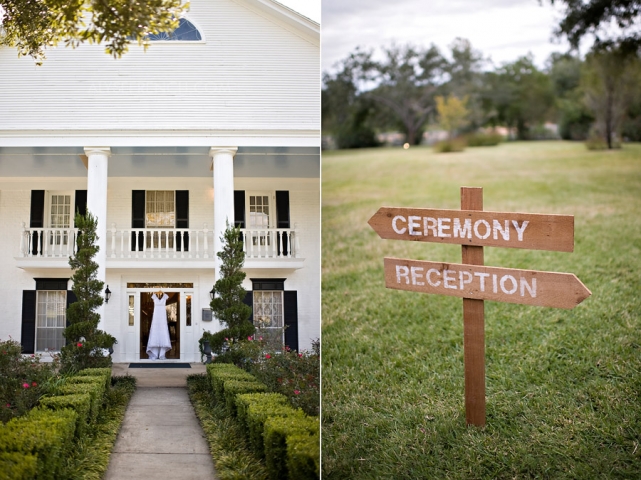 And the shoes are from BHLDN. (Ahhh!! LOVE.)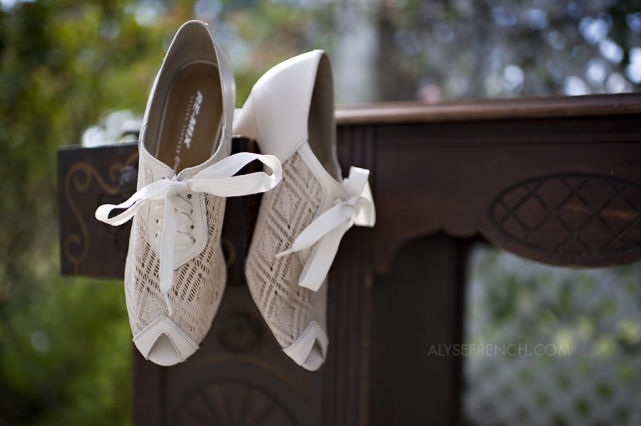 The Blooming Idea got so creative with all the PERFECT florals. I could almost eat that bouquet…


Have you ever seen a more lovely boutonniere?


Here's where I really died and went to Heaven… Laura just so happens to work alongside an INCREDIBLE graphic designer, Julie of Love, Jules Stationery.




Julie also handcrafted these ceremony programs. AKA, one of my favorite details ever.


Many thanks to Exquisite Reflections for glamming all the girls up!


Oh Laura. I LOVE your smile!!



Time to get dressed! All of Laura's bridesmaids were so awesomely helpful.


The groom, Mr. Nick Seeley.


Have I mentioned lately how much I love it when couples choose to have a First Look? The resulting timeline eases nerves, slows down the day with some quality one-on-one time, and enables all portraits to be taken BEFORE the ceremony so you're not scrambling to fit them in during cocktail hour! 


This might be my favorite shot of the day. :) They're just so happy.




Gahh, looking. SO. good.




Laura, you're beautiful… Legit.


Nick looking all handsome, and wooorkin' it.


Ah, that sweet light. It was a dream…


This one on the left? Possible new fave of all time.




Just looove you two. :)


And I just had to let the bride's twin sister Julia in on the blog love! We're shooting HER wedding in March! :)


The guys, looking oh-so-dapper.


This bride left no detail un-detailed. The guest book was a dictionary in which guests would circle a word that reminded them of marriage and then write their names next to it. Genius. Below, "laughter" is circled. I definitely agree!


It was an absolute thrill working alongside my girls at Recollection Vintage Rentals, who made Laura's vision come to life in so many ways.



Ceremony time. :)


And the bride's mom looking on…


A definite favorite part of this ceremony was the SWEETEST reading of I Like You by Sandol Stoddard Warburg.




Laura said "I will" about one line into her vows. This moment was captured after the officiant said, "Not yet!!" ;)




MARRIED.



The Carriage House, and the getaway car.


Most creative idea for wedding favors ever.


Delicious cake by Lisa Barcelona Cake Design.




And such lovely table numbers.


Dancing, as husband and wife. :)


Special shout-out to Michelle and Ivan of Grasshopper Productions and Johnny Grams of All Time DJ. You were a pleasure to work with! 


And they're off!


Happy Friday!!