I could never tell you how much I love it.. When we get to work with a sweet family on more than one occasion. When a past bride's sister is now getting married, and we're invited back into their lives. Such was the case when working with Julia and Shane. I shot Julia's twin sister Laura's wedding last November, and absolutely fell in love with the Pike family. The only sad part is that there isn't a triplet to continue the trend. ;) Even so, Julia and Shane's wedding day was a masterpiece. Every detail carefully thought out. The next more beautiful than the last. With joy and love and giddy excitement all holding it together…
J & S – Truly.. You are two of the most kind people I've ever met. It is so clear to all who know and love you that you belong together. And I am honored that I was able to capture everything that made your wedding day so special. Thank you, thank you! All my love! XOXO!! :)
Talk about finding THE perfect dress… Julia's gown by San Patrick was the perfect compliment to her art deco inspired wedding day.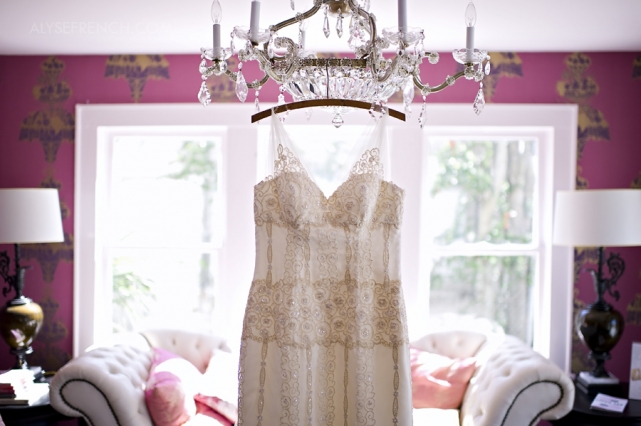 Oh, but the shoooes. Those are perfect too. And from BHLDN, no less.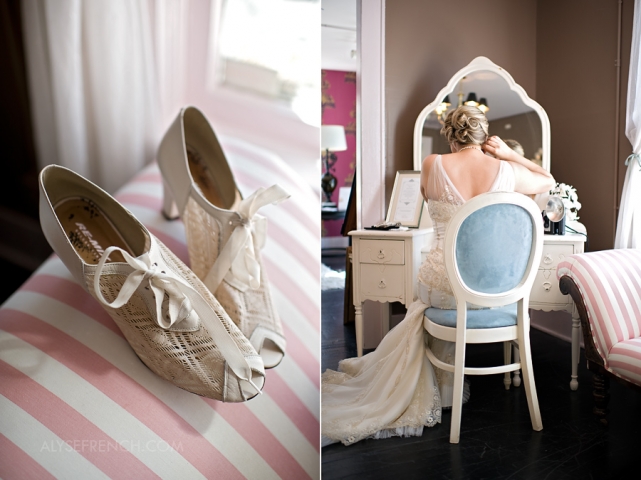 Huge thank you to the ladies of Recollection Vintage Rentals who let the girls get ready at their studio.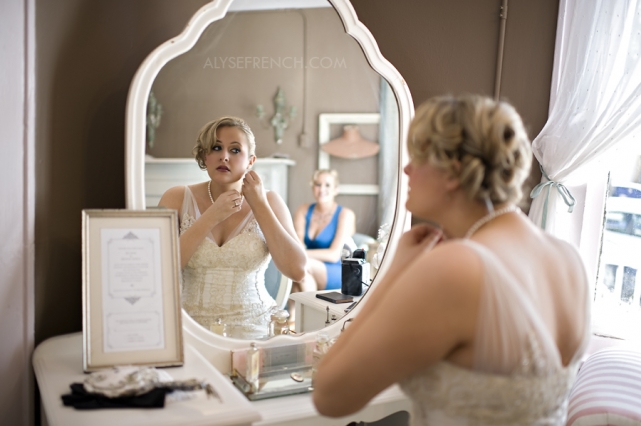 Who on EARTH looks this good when just putting on her shoes?! Seriously…


Another special thank you to Kat's Meow Salon, who glammed up Julia and her girls rockabilly style! 


I was so excited that Julia and Shane opted for a First Look. Like I always, always say.. It is the BEST decision you can make for your wedding day. HERE's why. P.S. I love this moment captured right after first seeing other other. They're so close and cozy and cute. :)


Portrait time, baby! And they NAILED it.


The attitude in the frame on the left? DAAANG. I love it!!


Still, this one's my favorite from the day..


It was such a pleasure working with this sweet wedding party! I'm hoping the people who walked out of the frame can forgive me for loving this image so much!


The glass conservatory at The Gardens of Bammel Lane never ceases to blow me away. And this archway created by Balushka and Recollection was a dream come true to photograph.


Ceremony time. I think you can read the excitement on Julia's face.


And the near-tears on her mother's. (P.S., I love this woman…)


I also HAVE to thank Grasshopper Productions, Julia and Shane's talented videographers, for always being so easy to work with. So, thank you. :)


YES. THIS is why I shoot weddings.


At the reception site, Ouisie's Table.. Ouisie's did a phenomenal job with both catering, baking, and set up. And I must add that working with Aspen and Ashley of Two Be Wed was fabulous. If you're considering hiring a wedding planner, these ladies are IT.


Big ups to Ouisie's florist Naomi Lofton, whom I was SO excited to work with again. I'm sure you can see why?! One word: ANEMONES.


Recollection also played a huge role in the reception decor. I.e., that HUGE seating chart chalk board in the background.


I feel this is almost unordinarily (I refuse to believe that's not a word!) photojournalistic of me. But I like it anyway. :)


The toasts were a huge hit.


No, that's not Shane. It's his twin brother Raygan. ;)



And they danced and danced and danced!


Happy Friday!!